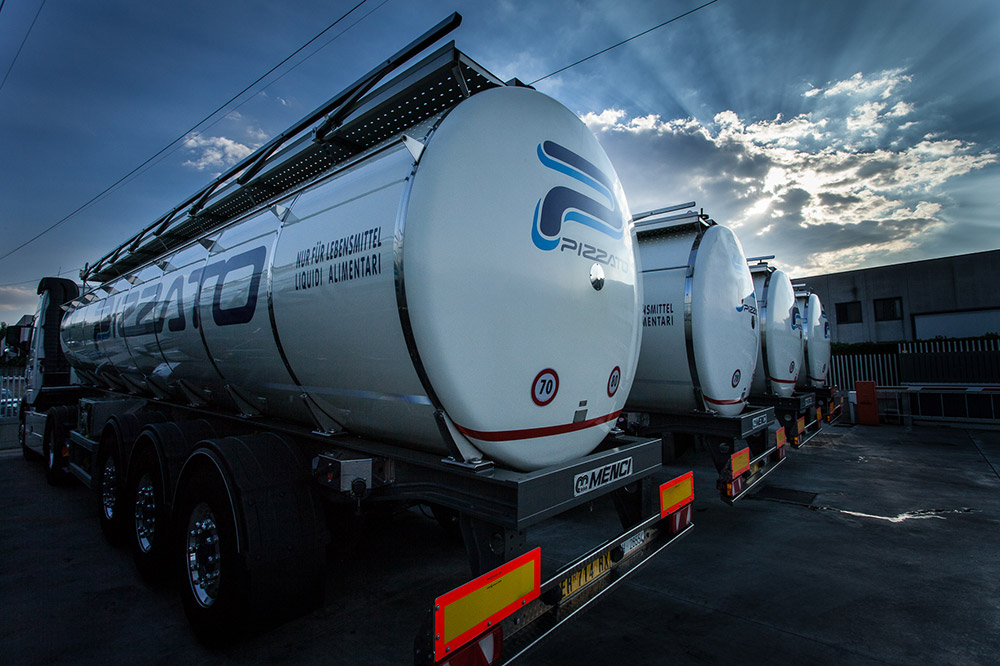 We deal with
Collection of milk from the producer.
Transport of milk.
Transport of whey.
Transport of wine.
Transport of oil.
Liquid foodstuff transportation and logistics.
Full contracts for the transport and logistics of foodstuff transportation.
Latest generation reliability
Pizzato Trasporti fleet currently consists of more than 70 tank trucks, to include its own vehicles and the outsourced services. Over half the tankers are EURO 6 class in compliance with the most stringent and updated safety standards and technical equipment requirements.